-"We want to introduce cultures of the world through TITICACA."
-"We want to improve ourselves with partners in each country, beyond generations or genres, through friendly rivalry and coexistence."
Today, our direct trade connections are spreading on fifteen countries; USA, Mexico, Panama, Guatemala, Peru, Bolivia, India, Nepal, Thailand, Viet Nam, China, Korea, Italy, Kenya and Japan. We think it our mission to introduce traditional cultures of the world, by means of our products, staffs and stores.

On the other hand, needs of customers would change consistently. In the present conditions, there is a gap between the sense of producers in the developing countries and Japanese common sense. To achieve our mission, it is necessary to satisfy customer's further demands in terms of design, quality and price. Nowadays, products should evolve together with the passage of time even if they are traditional crafts inherited from generation to generation.

Generational change is in progress in our longtime trade connections.  By fusion of
traditional culture and originality, we want to grow up together, demanding constant evolution with them.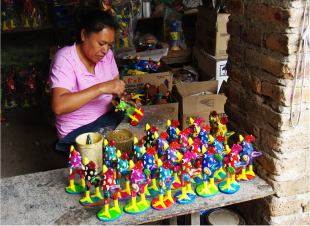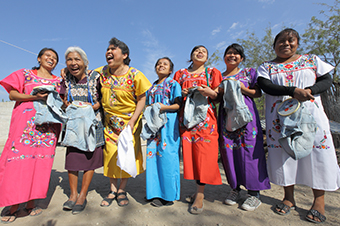 -"We want customers to enjoy our products and space, which provide fine and HAPPY feelings."
TITICACA started its step from the handling of folk crafts of Central and South America. All of them are unique, colorful, cheerful and bright goods. We also sell clothes of traditional patterns and this leads to "a quality of TITICACA". You can enjoy pleasant feeling if you once enter our store.

Coming to TITICACA, you can feel fine, happy, and enjoy.Wearing our products, you feel joy and pleasure even in your daily life. We will be happy if you realize that your colorful outfit make you feel bright and cheerful.
-"We want our staffs to be cheerful and full of smiles."
-"We want our staffs to enjoy their business, growing towards each aim."
Our staffs and company always want to keep cheerful smile. One for they hope you to enjoy the store. The other for they want to enjoy themselves every day. This is the "TITICACA Style." Happy feeling of the staffs will lead to your happiness in TITICACA.Each staff having jobs, having constant aim, makes frank and positive approach. We
want to continue our progress with our company.

To make worldwide customers cheerful, TITICACA will keep its steps with every stakeholder.

Osamu Hashikata, Representative Director
Representative